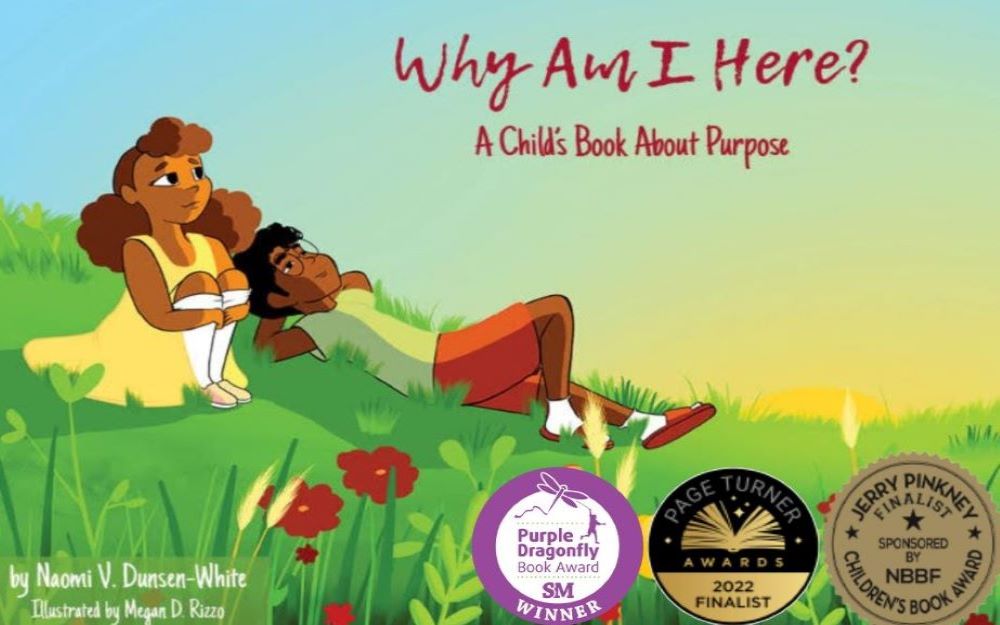 Why Am I Here? A Child's Book About Purpose
Why Am I Here? - A Child's Book About Purpose is a beautifully illustrated book that teaches children about purpose and exploring the unique path and place they each have in this world. Readers follow two children who wonder about their place in life and where the future will lead them. Answers to the question, "Why Am I Here?" go from whimsical to meaningful, as they imagine fun possibilities and express positive affirmations.
Diversity, unity, and inclusion are celebrated! With diverse characters representing children from many cultures, this book encourages children to believe that regardless of their background, skin color, body ability or life's challenges, they each have a purpose and a future that can be bright.
Written in prose, with stunning illustrations hand-drawn by an art therapist, the story is hopeful, uplifting, and empowering. With an emphasis on reading comprehension and vocabulary, the included worksheets enhance understanding and encourage family discussion. "Why am I here? Where will I go? I have a feeling that somebody knows…"
Why Am I Here? A Child's Book About Purpose has received several literary awards, including the Mom's Choice Award, The Purple Dragonfly Book Award, Sarah J. Johns Literary Award, Literary Titan Gold Book Award, Page Turner Award Finalist 2022, Jerry Pickney Book Award Finalist 2022, Reader's Favorite Finalist 2022, and the honor of inclusion on the "Best of the Best Book List 2021 (K-4)" by the Black Caucus of the American Library Association.