Special Publishing Q&A and Holiday Theme Background Contest!
Bring your publishing problems and questions to the next MiPA member meeting on Zoom for our Open Publishing Q&A Discussion.
For our December meeting, in this most unusual of unusual years, the MiPA directors will step up in front of the (virtual) microphone to answer your questions.
MiPA's directors have decades of experience in publishing and can speak to a range of topics, including types of publishing, best practices for book layout and design, finding and working with a book distributor, editorial decisions, and more.
This meeting is in place of our typical in-person holiday party, so to lighten the mood, we're also hosting a Zoom holiday-themed background competition—attendees will vote on the winner, who will receive a mystery box of fiction titles published in the Midwest!
On or before Tuesday, December 8, register to call in or access our online meeting using the Zoom app on your computer or mobile device or call in from your phone. Connection details below.
Wondering how to change your Zoom background for the Holiday-Themed Background Competition? Check out these useful articles on TechRepublic and Zoom's own how-to. Then get creative!
About Our Speakers
Dr. Suzzanne Kelley, MiPA President and Publisher for North Dakota State University Press
Now in her sixth year at NDSU Press, Suzzanne oversees all stages of manuscript acquisition, production, marketing & publicity, and distribution. Since 2003 she has worked with state, national, and international journals, as well as literary and scholarly publishing, shepherding some one hundred books through all stages of editing and production. Suzzanne also directs the NDSU Certificate in Publishing program. Originally from Alaska, Suzzanne completed her undergraduate degree summa cum laude at University of Texas—Austin. She then earned her master's in history with honors at University of Central Oklahoma and her PhD in history at North Dakota State University. Her teaching and scholarship have been recognized with the Mirabeau B. Lamar Excellence in Teaching Award and the Edward Everett Dale Outstanding Graduate Award, and she was a National Endowment for the Humanities Scholar. Suzzanne is open to questions on acquisition and production of memoir and nonfiction publications; building relationships with authors, interns, and readers; and operating a press as a non-profit.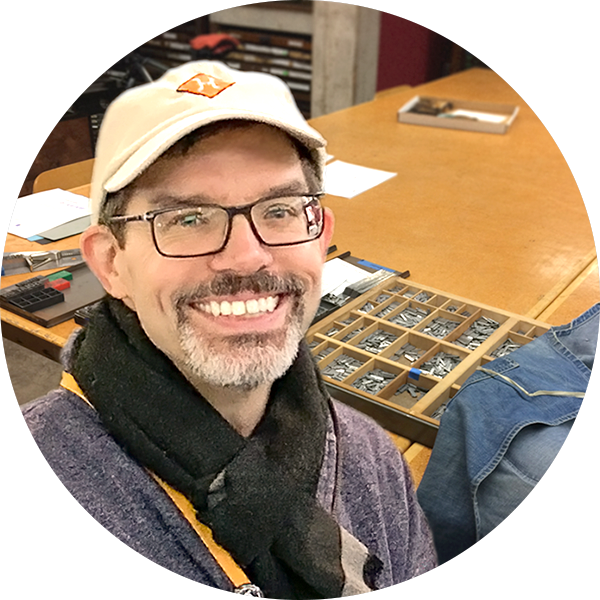 Paul Nylander, MiPA Vice President and founder of Illustrada Design.
Paul is driven by curiosity to and the need to understand "why." His approach to book design is grounded in his commitment to help authors communicate with the world, and shaped by his work as a book artist and letterpress printer, a photographer, and an entrepreneur, having started his career earning his doctorate in experimental physics. Paul is eager to address questions about the design as a bridge between artistic expression and marketing, book production, and the business and philosophy of publishing.
Nayt Rundquist Is MiPA Treasurer and Managing Editor of New Rivers Press.
Nayt also and teaches Publishing, Creative Writing, and Composition courses at Minnesota State University Moorhead. His writing can be found in X-R-A-Y Lit Mag, Red Weather, Up North Lit, and Etchings. He lives just outside of space and time with his artist-jeweler wife and their fifth-dimensional dogs. Nayt's areas of expertise include editing, production, teaching publishing, jack of all trades-ing.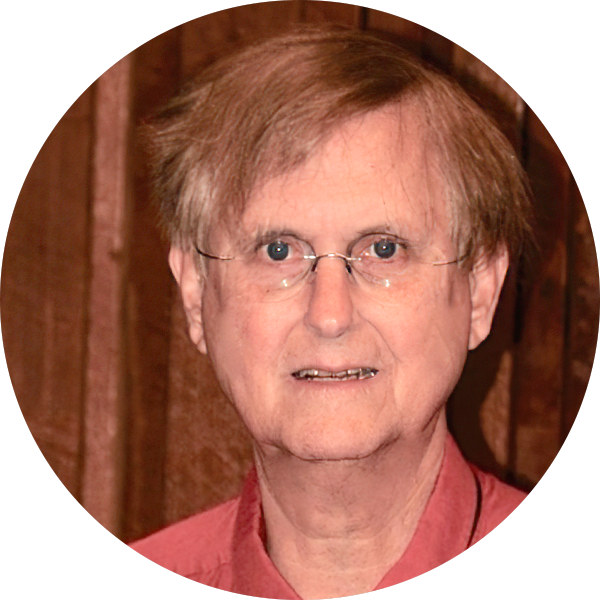 Ron Peterson, MiPA Secretary and author/publisher of PTB Books.
Ron grew up in St. Paul, became a nerd and high jumper, went to Caltech and roomed with a future Nobel Prize winner, got a PhD in low temperature physics, was promoted eight times and became Vice President of Technology and "futurist" for Honeywell. Since then he has been a lobbyist, community organizer, consultant, traveler, teacher, manager of a large community garden, writer, public speaker, and publisher. He has two books out, a memoir, An Introvert Learns to Fly, and a science fiction peek at our future, Gardeners of the Universe. His life goal now is to publish five books in five different genres—insane, but true. The agonies, joys, and essential learnings for a new writer are fresh on Ron's mind and he loves to talk about these experiences.
Sybil Smith, A MiPA Past-President and Consultant at Smith House Publishing Consultants.
Sybil first self-published book, Twin Cities Fishing Guide (FINS Publications), was released in 1982 and sold over 100,000 copies. She self-published three other fishing publications and, in 1994, became a traditional publisher (Smith House Press) specializing in quality books on health and healing. The first release, The Fibromyalgia Help Book: Practical Guide to Living Better with Fibromyalgia, was the go-to book for fibromyalgia support groups across the country. Since 2005, Sybil has been a publishing consultant (Smith House Publishing Consultants) and helps publish and sell their print and ebooks. Sybil currently teaches publishing classes in community education schools across the Twin Cities area. Her fall and winter zoom classes include "How to publish and sell your book during a pandemic."
Jennifer Baum, MiPA Executive Director, Book Awards Chair, and publisher at Scribe Publishing Company.
Jennifer started working in publishing in 2003 as assistant poetry editor at Western Michigan University's Third Coast Literary Magazine, and after that worked in a variety of publishing mediums, including newspaper and magazine, before making the leap into book publishing in 2011 when she launched Scribe Publishing Company. Today the company's author roster includes two PBS TV hosts, over half of its titles have won awards, and several of its titles have sold over 20,000 copies. Jennifer can answer questions about:
Starting and operating a traditional, royalty-paying small press
Working with a national distributor (IPG)
Recruiting authors with large platforms
Different ways you can structure your publishing company (if you want to publish the work of others)
Any aspect of book production and sales (and timing, what needs to happen over a year before it gets on a store shelf)
Event Details & Registration: We are online with this month's meeting, utilizing a Zoom meeting generously provided by the North Dakota State University (and MiPA President) Suzzanne Kelley! Tuesday, December 8, 2020:
6:30–7:00 (CT) Virtual Happy Hour Networking—drop in any time before the meeting to say hello (and test your audio and optionally video connection)
7:00–8:30 (CT) Open Q&A and Discussion
TBD (During Q&A) Zoom Background Competition. Program is free to all attendees; pre-register using the meeting link. Register in advance for access:
After registering, you will receive a confirmation email containing information about joining the meeting, including access online or using one of Zoom's dial-in numbers to call from your phone.
And be sure to let others know you're coming on Facebook.