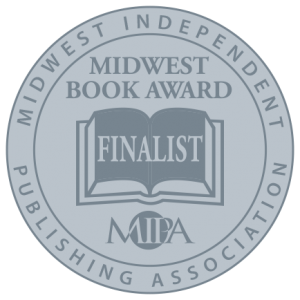 INVITATION TO THE
MIDWEST BOOK AWARDS GALA
Please join us at the 29th Annual Midwest Book Awards Gala
Saturday, May 4, 2019
Olson Campus Center at Luther Seminary
1490 Fulham Street, Saint Paul, Minnesota (Como & Hwy 280)
6:00 to 6:30 p.m. Meet and Greet with MIPA Board
6:30 to 7:30 p.m. Books Display and Hors d'oeuvres
7:30 to 8:30 p.m. Book Awards Presentation
Awards will be presented in 29 categories.
Please make your reservations by April 29, 2019. Be sure to include the names of ALL those who will be attending when you make your reservation.
Each finalist entry and each judge receives 2 free tickets. Additional tickets may be purchased for $15.00 in advance or $20.00 at the door. Click here to make your reservations and to purchase extra tickets.
DIRECTIONS: Take Highway 280 to Como Avenue East. Turn left at Hendon Avenue (by Lutheran Social Service building). Turn right at Fulham Street (next corner).
PARKING (FREE): Park in the parking lot next to the building or on the Olson Campus Center side of the street (NOT on the street in front of houses or you will be towed and/or fined).